BOOK ONLINE BELOW
But read this first….
Deposits are required for all new clients. After requesting your appointment time below, please send an e-transfer of $20 to [email protected] – Your appointment will be confirmed AFTER this is recieved.
Decide first what service you are looking for. If you are not sure what you need, please email at [email protected] or tag us on Instagram in some photos that you like. From there, we can decide what service you are looking for. Each service is a different price and different duration of time.
Ready to book?
Consider a lash refill packages to save money!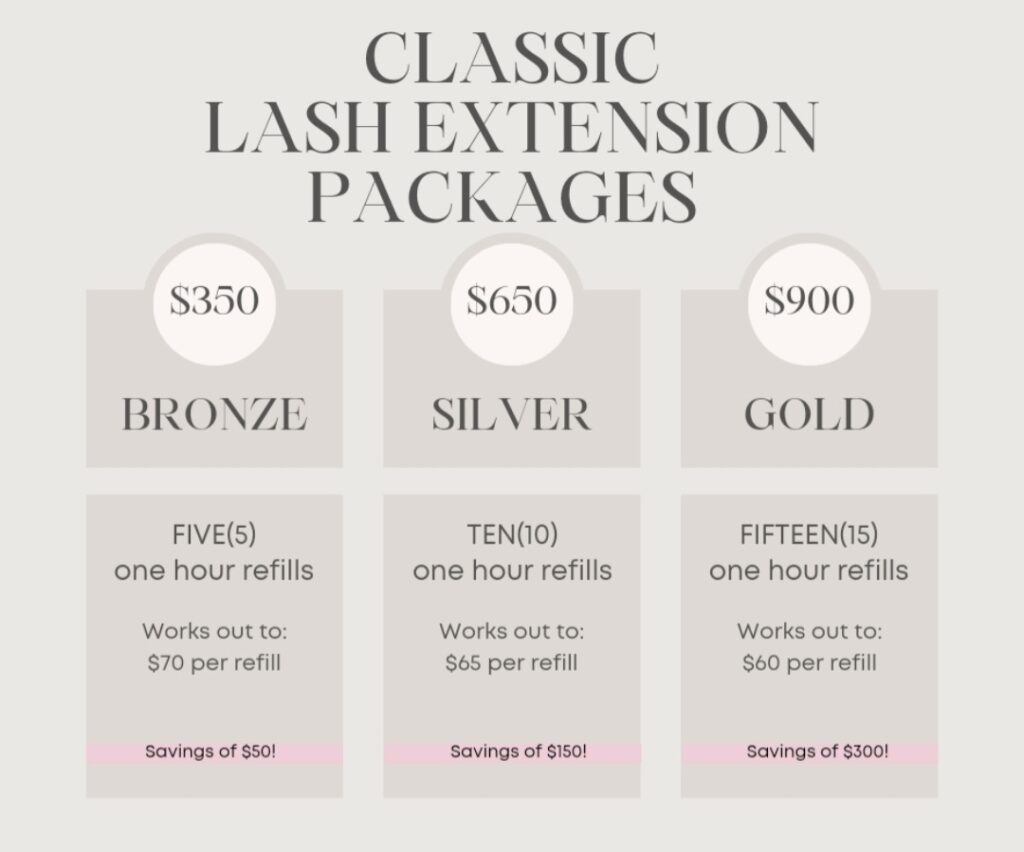 Do extensions damage lashes?
No! If you know me, you have heard me say, "Extensions don't damage lashes, but bad lash techs do." – This is why I will not guarantee a refill on someone elses' work. Too often, extensions are improperly applied, causing damage and pain to the client. Any itching, burning, discomfort is NOT normal. Most likely your lashes are glued together! Book a removal and a new set if you are unsure. There are a few lash techs I will refill on, but I will have to see them in person to check.
What about Lash Lifts?
A lash lift (or lash perm) is a great alternative to extensions. If you already have thick, long lashes and are just looking for a natural Classic Set – you may prefer the convenience of a lash lift. This curls your own natural lashes and it stays for about 8 weeks! Way cheaper than extensions and way less maintenance! If you have blonde or brown lashes, you can add a tint to your appointment.